Hey there
Welcome to all my lovely new blog followers. Hope those of you who joined in had some fun hopping along with the A2Z Scraplets blog hop. Thank you for all your lovely comments to those of you who did visit xo
So my nesting instinct has started to kick in now that I have energy back during this pregnancy. This weekend I completely emptied out the spare bedroom that will be our nursery. Some of you may remember a recent post with a room that looked a little something like this:
Pretty shocking, I know. Well after much effort and a process of making the rest of my house look much much worse, this particular room now looks like this:
Well it is now minus the wall hangings. But the cute little 4 drawer cupboard is now in the cupboard, since it won't match my dark wood nursery furniture. But at least the room is otherwise empty and the carpet has been vacuumed and steamed today. Ready for the nursery to start coming together.
My nursery furniture will be the following package:
It consists of a 7 drawer dresser that has a change table attachment that is removable for later on and a sleigh cot with an under draw that converts to a toddler or day bed later on. Cannot wait until they arrive. So pretty!
And I also have one of these comfy looking glider rockers arriving sometime in the next day or two. The cream and dark brown wood one at the bottom: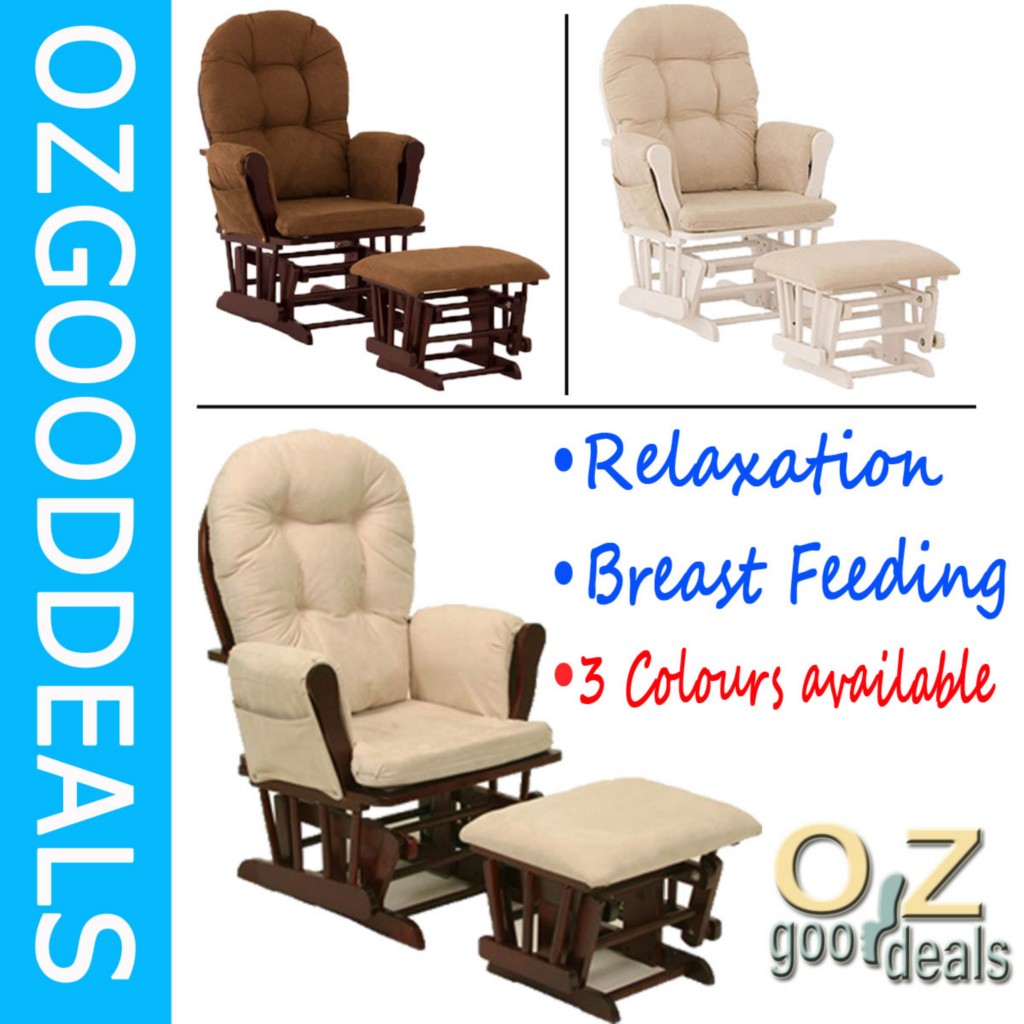 How fabulous will they look in our nursery? I am so excited. But I do have to start getting the rest of the house orderly again too. But to help that along, I did buy a new display unit and cupboard to help manage some of our clutter. I am a hoarder. Hopefully the nesting will make me strict in my cull over coming months lol
So we are getting pretty organised for the baby now. A couple of items left to get but most of the big stuff is organised. My lovely parents got us a pram today too. An apple green one to match my car hehe
I am 18 weeks now and on Saturday we get to find out what gender our baby will be. I know a surprise would be fun and up until maybe a year ago, I would have agreed but being the first, we decided we wanted to be completely organised and be a little gender specific with what we buy. And I really hate yellow so this avoids lots of that awful gender neutral colour LOL
Anyway, thanks for popping by. I have a few scrappy shares for later on this week and there will be some blog hop winner announcements!
Holly xo